Move over Niseko, here comes Furano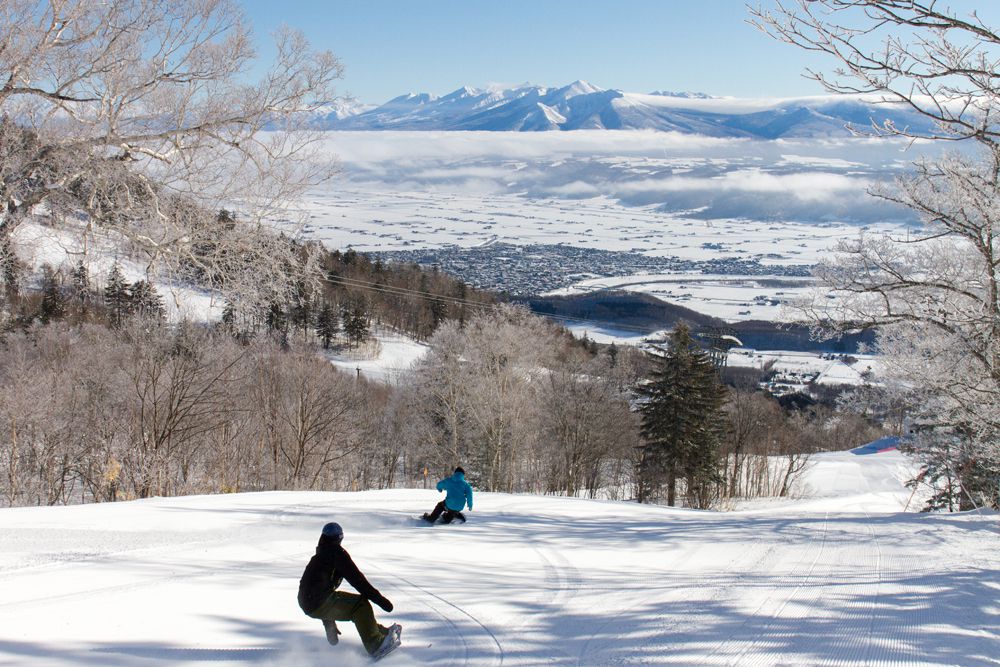 Developing real estate markets, much the same as humans, are not meant to stand still. Go out in the middle of a busy road, stand and wait for too long and you get run over by a speeding truck. Inertia is not perhaps the best trait for resort real estate.
Let's move on to Japan and its much-vaunted alpine property market. Over the past decade, there are few better widely demonstrated leisure property markets than Niseko. Soaring real estate values in terms of percentage growth exceeded Tokyo's glittering Ginza district. The end result for developers has been that enormous underlying land values that raise risk and cut into profit have reached such heights that the inevitable geographic spread into peripheral Greater Niseko, in areas such as Hanazono, Annupuri Niseko Village, Miowa, and even to outlying Rusutsu.
What is even more intriguing for Niseko watchers is how age will see some shifting of segments from what has been the gold standard of the local real estate market, Hirafu with its upper, middle and lower village. Where will the new luxury products go? We are seeing the once sleepy hamlet of Hanazono shift gears with Hong Kong billionaire Richard Li's Park Hyatt open and successful set new pricing levels for luxury residences.
There is also the trend-setting luxury boutique hotel Zaborin who's room rates rank at the top of the area, and projects like Hana Ridge and now an ultra-luxury Capella-branded hotel and residence project upcoming. One has to imagine that the spread will create new opportunities but also flatten pricing in certain locations or products. As hotels come into the market, what will happen to resort condominiums that have represented the hospitality market for more than two decades? Can rental rates be matched with purpose-built all-season hotels? It's a good storyline to watch.
Geographic spread in resort areas is an absolute fact over time for real estate. Go to Bali and look at how Seminyak moved to Canggu and onto Brawah. Or in Phuket, Kata and Karon, then Kamala, and onto Bangtao and Naithon in Thailand. Time changes everything and there remains much to be said about buying low and selling high as a reliable and tested business model.
Speaking about alpine markets in Japan, another destination that I have been looking at anxiously over the past few years is Furano. Yes, it's a ski area but it is also a domestic Japanese tourism icon with its famous lavender fields that see a summer boom in tourism. While it's important to understand that trying to compare Niseko and Furano is an absolute yin to yang, or apple to orange comparison, there is merit to understanding the underlying characteristics.
Furano does not have any branded hotels, despite a busy domestic market and unlike the condos that were replacement players in Niseko's sharp rise to fame, the Fenix Furano is the most notable entry. Land prices, while rising, are far below those of Niseko and there remains a certain cultural difference in the area that in many ways has a strong Japanese DNA.
As we move through the pandemic, there is little doubt that destinations like Niseko, Furano, or even Hakuba which is closer to Tokyo will see rising demand not only from domestic travellers but to regional and international tourists and investors who value the space, nature, and lifestyle potential of these areas. As for Furano, its story is still at an early stage but let's see where time, demand, and affordability come into place, in a real estate world that can't afford to stand still.
About Bill Barnett
Bill Barnett — a globally recognised hospitality, tourism, and real estate advisor — is the founder and managing director of Asia-based C9 Hotelworks and the chairperson of the PropertyGuru Asia Property Awards (Greater Niseko) Judging Panel.
In addition to being a leading consultant, he is a frequent speaker at industry events and conferences.  With over 30 years' experience in the Asia Pacific region, he has an extensive background in hotel operations, development, and asset management. His past employment highlights include Senior Corporate roles at international hotel chains and publically listed companies. Bill is considered to be one of the foremost industry experts in the hotel residences sector.  To date, Bill is the author of four books on travel, property, and hospitality under the titles of Slave to the Bean, Collective Swag, It Might Get Weird and Last Call.